Client
Roper Rhodes
Responsibilities
Product Designer/Manager
Tools
Sketch
Prototyping
Solidworks
Adobe CS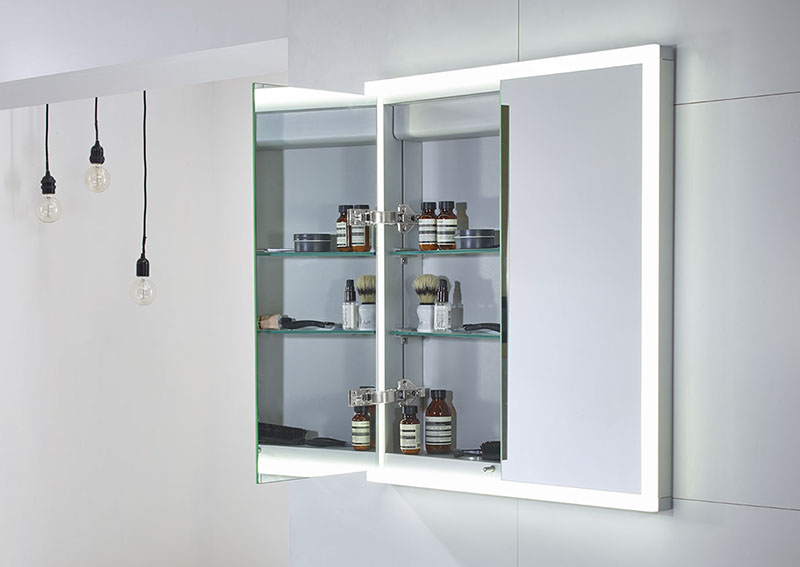 Nook | Recessed illuminated bathroom cabinet
The Tavistock bathroom brand required a range topping cabinet to fill a vacant niche. Using LED technology and aluminium extrusions the Nook cabinet was designed to be a sleek integrated addition to the bathroom with functional storage space. The Nook single and double door cabinets were launched in January 2016 and have quickly become best selling cabinets.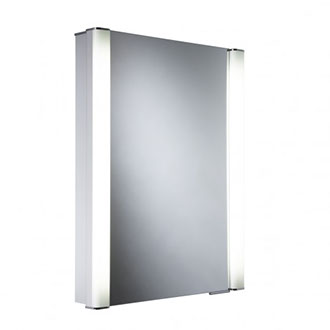 The Roper Rhodes recessed of cabinets have long been the go to range for customers looking for an integrated storage solution in the bathroom. The cabinet can be recessed in to the walls of the bathroom leaving a minimal projection.
In recent years the design of illuminated mirrors and cabinets have taken advantage of the advances in LED technology. The lower profile of LED strips have allowed the light creating elements to be further integrated and much lower profile.
The challenge of this project was to rethink how the cabinets were constructed to take advantage of LED technology while retaining the popularity of the existing cabinets.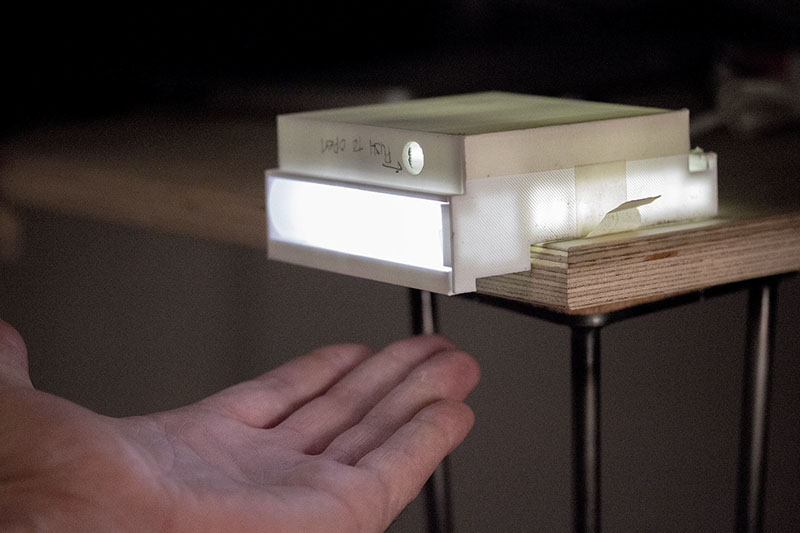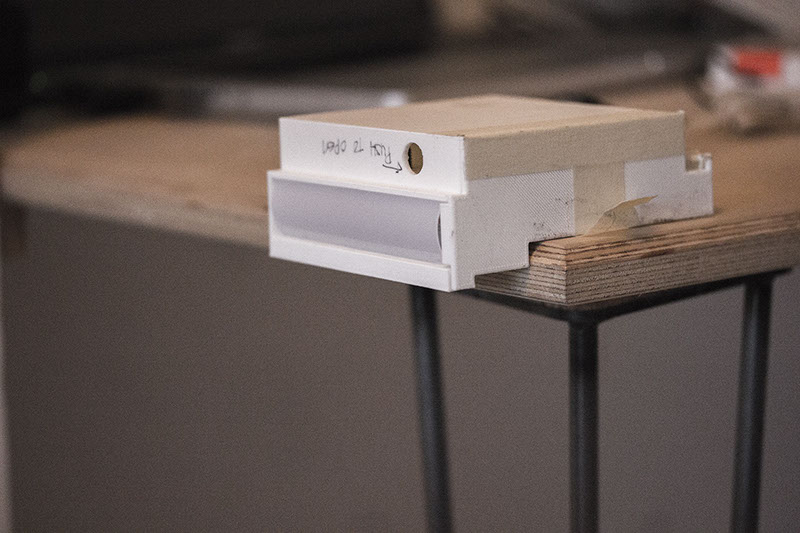 The extrusions used in the Nook cabinet allow the cabinets to be recessed creating useful storage space with only a 47mm projection from the wall. Early development work focused on how to achieve this while also accommodating the LED strips and the IR sensor needed to control them.
The image above shows one of a series of prototypes exploring the placement of the IR sensor, push to open latch and LED strips.
The prototypes were printed using in-house facilities allowing assessment of the concept and identification of any issues before committing to tooling.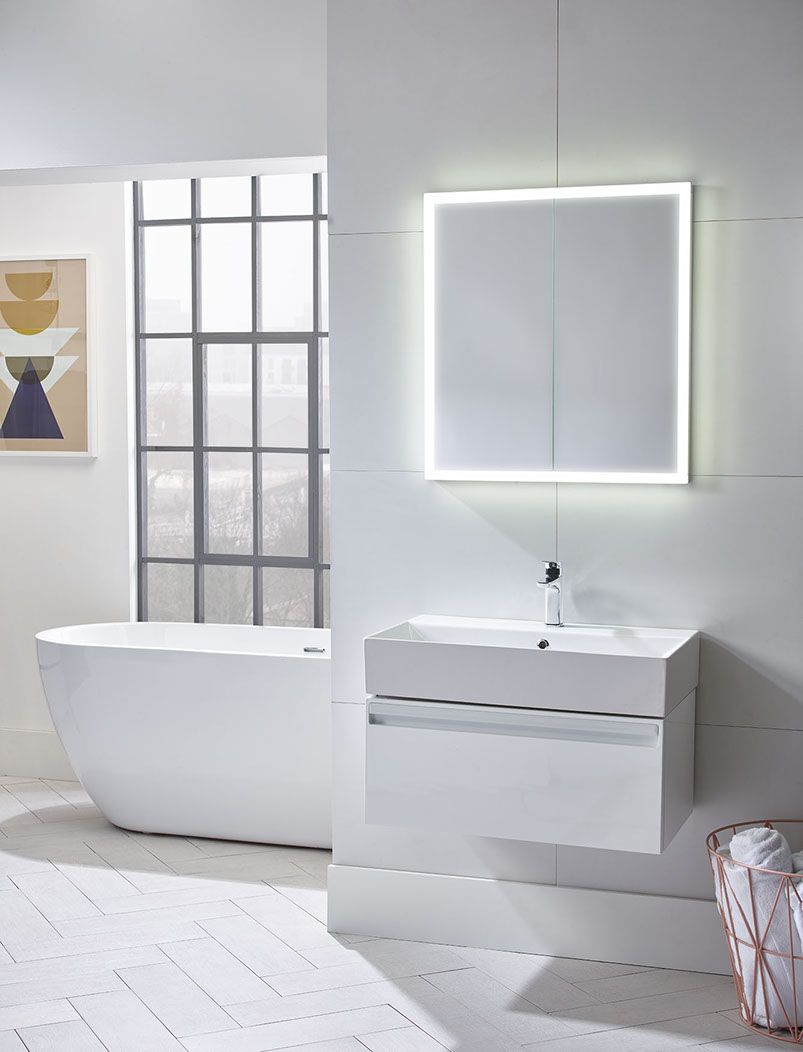 The Nook cabinets are assembled using a series of aluminium extrusions forming a strong and durable carcass. The extrusions have an internal channel that is used to house the perimeter LED lighting, an acrylic diffuser is also fastened into this channel and diffuses the light created by the LED strips.
Internally there are two adjustable glass shelves located on an additional channel located in the vertical extrusions allowing the shelves to be positioned at flexible locations.
Other stand out features include a recharging socket, soft close hinges, push to open latch and IR sensor.